In addition to this, we want to revolutionise the use of classic liquids and lotions and, in collaboration with our customers, become pioneers in this field. Together we will break new ground in the megatrend field of flexible packaging. In combination with innovative tap systems, this means we can provide the most sustainable and environmentally friendly concept in the refill pack sector. Conventional canisters, containers or bottles made of plastic or glass will thereby become superfluous, both in the B2B sector and in the end customer segment.
To this end, we produce aerosol cans and refill packs for the cosmetics, medical, household and technology sectors with a high degree of process excellence, practical know-how and flexibility, along with a strong awareness and great care to ensure the sustainable use of resources.
As a family-run medium-sized business, we set the highest standards for our processes. Our maxim is "the process is our product". The integrated management system is built on the DIN ISO 9001 standard for quality, the DIN ISO 13485 standard for medical products, the cosmetics GMP directive and the IFS HPC standards for household and personal care products.
This is how we create added value, both for our customers and for society in general, as part of a long-term partnership. We achieve this by integrating the value chain, starting with the development of formulas and the procurement of packaging material, and continuing through manufacture, package assembly, shipping logistics and service. In order to maintain our delivery reliability, we market ourselves as a modern, streamlined company that values employee satisfaction highly.
As well as this, we make sure that we continue to develop as a company, keeping in step with technological progress and rising to the challenges of the international market, while driving our innovative, entrepreneurial spirit forwards.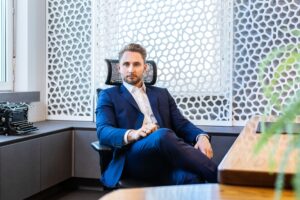 Neusäß, November 2022
signed Kristian Kläger
Managing Partner
Vema GmbH & Co. KG