As a full-service partner for brands and retail chains, Vema GmbH & Co. KG specialises in aerosol spray and foam filling for cosmetics and medical products. Kläger Plastik develops and produces high-quality, reusable spraying systems, particularly professional pressure sprayers and plastic bottles. In Hartha, the company produces sophisticated technical precision parts made of high-performance plastics, with a focus on PPS and hybrid injection moulding (insert technology).
Three completely different company departments and sectors, each with very specific challenges and determining factors, come together in a unified whole that is more than just the sum of its parts. At our company, we see the effects of the professionalism, systems and economic stability of a large firm, combined with the pragmatic, flexible ways of thinking that are typical of a medium-sized family business.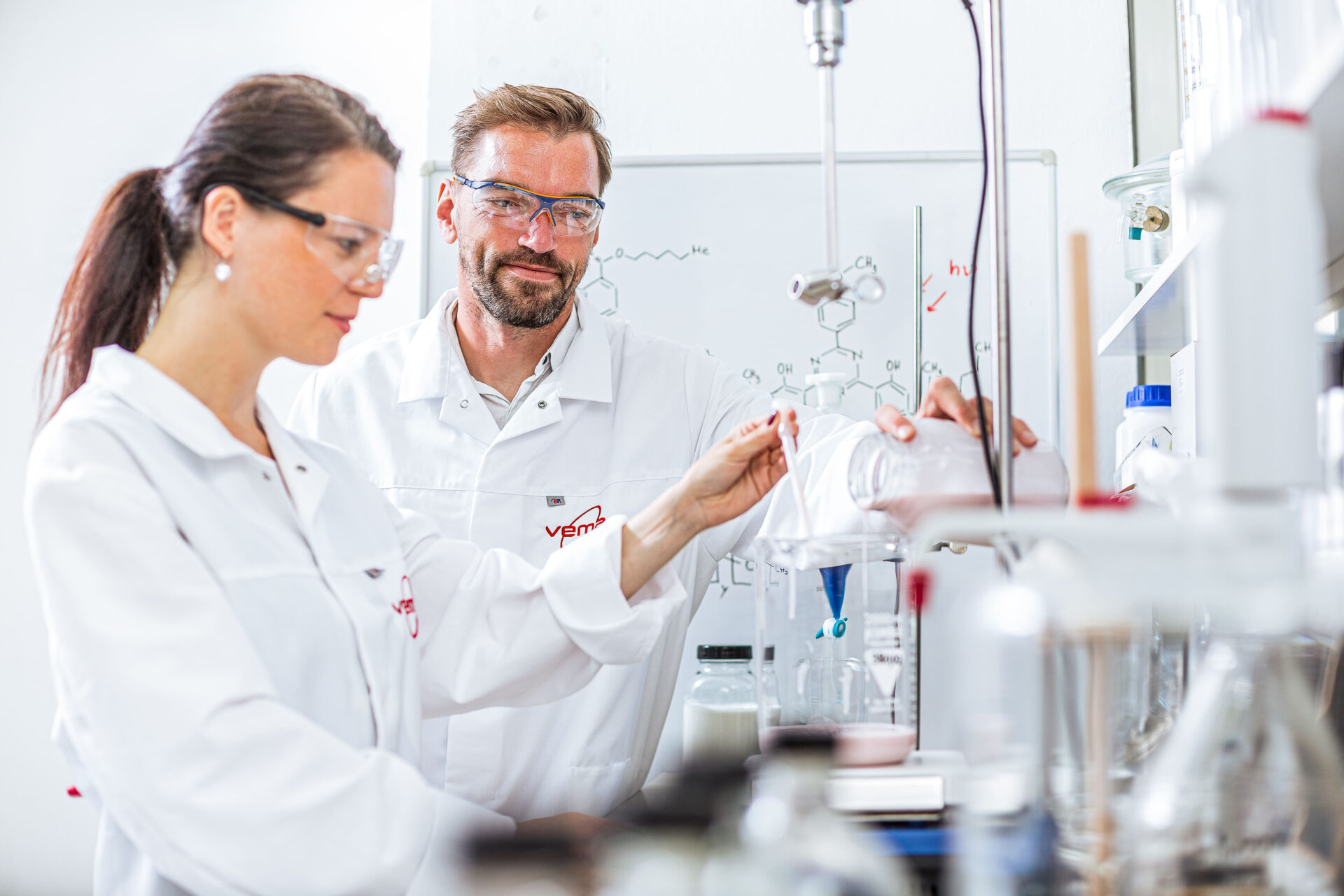 The values we share
PASSION & INNOVATIVE SPIRIT
We tackle tomorrow's challenges together, combining the existing with the new. We shape our future based on our tradition as a family business.
identification & loyalty
As a medium-sized business, run by a third generation of owners, we place great trust in our staff, encouraging them to take on personal responsibility.
integrity & professionalism
We treat colleagues, business associates and customers with fairness, honesty, openness and respect; we impress them with our expertise and our clearly structured way of doing business. Each person leads by example in order to achieve excellent performances and sustainable values.
integration & continual improvement
We appreciate, challenge and support our staff. Each one of them can make a significant contribution. The experience, knowledge and creativity of our colleagues are what keeps us competitive.
These values shape our identity on the market, are the basis of our business policies and an integral part of both our company vision and our business practice.